Selling an Idea for a New Product to the Board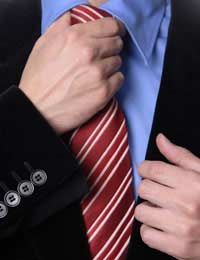 Most companies will have some approval process to go through before a decision is taken to develop a new product and the final stage of this will usually be taken at board level. The process will differ from company to company but the main thrust of the idea is the same, that of selling the idea to the board.
Background to Your Pitch
It is very unlikely that the board will be coming to this without any preparation at all. Individual board members will have been involved at the R&D stage, directors responsible for sales and marketing will have overseen market research and other preparatory work. It's very likely that the finance director will have been involved in costing the product and analysing whether or not a product will be financially viable and human resource or personal directors will have been consulted about extra people or different skills that might be required.
This is reasonable because you aren't going to be discussing in-depth analysis and figures in a board meeting. This will be high level and your speech will be about making the board confident that you can develop the product through its life cycle within the company and make it a success in the outside world. So in essence the speech is about selling yourself as much, if not more than, the new product.
Introduction to Your Speech
Acknowledge early on in the speech that the new product is not a surprise for most members of the board but introduce it very briefly anyway. This is for two reasons, firstly there may be directors there who aren't that close to it, perhaps from overseas territories. The second is to remind some directors who may not remember which product it is or even who you are.
This is particularly the case if you are involved in a pitching session. These happen in companies where different divisions are testing and developing different but perhaps overlapping products and the pitching session will be a way of deciding which ones to back and which ones to drop.
Introduce yourself
Briefly describe the product, in clear language not jargon
Make a clear and simple statement about why it's worth taking on
Example: This is a new version of our telephone exchange software which will allow us to offer businesses PABX-style services to small businesses with just one or two phone lines. If they can get these services from us then we are chipping away at bottom end of the PABX market and selling products to companies that are too small for a PABX.
Deliver the Features and Benefits
This is the meat of your speech. Tell the directors why it's a great product, what resources you will need for it and what the return will be. Keep it clear, concise, and jargon free without patronising.
State the key features of the product
Differentiate the new product from your own current products and those of competitors
Clearly make the financial case for the product
Talk about the resources it will need, current staff, new staff and non-human resources as well
Example: We can develop this product with software changes, there's no need for new hardware. It will take 1100 days to develop which can be done with our current team once two other projects are complete, or we can hire in a team of five contractors. Then marketing and ales spend will be £25,000 to deliver a return of £100,000 turnover increase in the first year, rising to £500,000 in year five with a 10% annual increase in marketing spend.
Winding Up a Product Pitch
You will almost certainly have been grilled throughout the pitch, as a board is unlikely to wait for the end to pitch in a question your facts, figures and estimates. Winding up is simply a case of bringing the pitch to its end and handing the stage over.
Thank the directors for their time
Tell them that you hope they'll back the product
Don't grovel and don't say that you expect them to back you.
Example: Thank you for your time and I hope you'll consider this a good product for the business to take on.
You might also like...