Product Recall Speech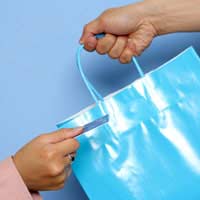 Product recalls are never a happy time for any business. It's awfully disheartening to have to recall products that you and your team have worked long and hard to develop, let alone the cost involved. What is often most frustrating is that launching the product comes at the end of many months or even years of product development, manufacturing and all the associated costs, so there is often no chance to recoup the investment.
However, if you do have to recall a product, firstly make sure you are totally clear about why you need to and then act quickly. It is your responsibility to explain to your employees why you need to recall your product and how you are going to go about it, then inform the relevant media, if appropriate. Product recalls can be terrible for brand identity and brand awareness so you have to deal with the situation as effectively as possible to minimise damage to your company and its reputation.
Here is a template to help you make a suitable, effective speech to your employees due to a product recall.
1. Make the Speech as Quickly as Possible
As soon as you know that you need to recall a product, you must make the speech as soon as possible. That's not to say that you should just make any old speech without thinking about it, but you do need to act quickly to minimise damage to your brand. If you make the wrong speech, it is also damaging, so think before you speak. You will also need to gather the right people – you will know who depending on your industry and the circumstances.
Prepare and present your speech quickly
Ensure you have the right people present
Be reassuring and calm
Example: Thank you all for coming to this quickly-arrange press conference. I wanted to put your minds at rest about the recent publicity for the copper widget. Until we can categorically state that the metal is as strong as the strictest applications require, we have decided to withdraw it from the market. I have no doubt that it will be back on the shelves soon.
2. Be Clear About the Facts
Don't waffle and keep positive. You will know from watching politicians being interviewed that it is terribly easy to answer a different question to the one that you have been asked. This can be both a useful marketing tool and infuriating to media contacts, so try to get the balance right by giving enough information without being too negative.
Give the facts about the product recall
Keep focused on the marketing aspect
Example: The copper widget is currently undergoing a number of strict tests, both at our state of the art R&D facilities and at the Copper Institute testing laboratories. We will bring you the results as soon as we receive them, but I can tell you that the early results show that the product exceeds all the industry requirements.
3. Keep Positive and Don't Get Into Blame
It is too easy to get foxed by questions or end up saying something that could cost you a fortune in lost orders or compensation. End the speech as soon as possible and avoid questions from the floor. If you feel you need to answer questions, at least ensure you have the right support in terms of information. The best way to finish is to say that you will give another announcement soon.
Don't get dragged into questions you cannot answer
End positively
Example: I do hope I've answered all of your questions. Rest assured that there will be plenty more opportunities to discuss this matter once we have the results from the various tests. We are sure that the copper widget will be back on sale as soon as possible and we will continue to add to our growing list of satisfied customers.
You might also like...