Speech to Media for a New Product Launch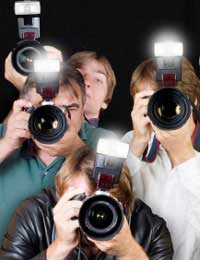 Making a speech to the media to mark a new product launch is a great opportunity to maximise the impact of your product. You don't want to waste this chance by not explaining the product well enough or by not being clear about the key messages.
This speech will need plenty of preparation – speak with the marketing team to guarantee that you are on message. If you haven't got your heads together to decide on the key messages of the product and your target audience, now is the time. Advertising and marketing are so sophisticated that any mistakes are glaringly obvious, add to that the very short attention span of most people, with school runs, tube rides and day to day life getting in the way and you have to make your point quickly and effectively.
Your product launch speech to the media is likely to be very short – if you start waffling they'll switch off and move on to the next thing. Of course, you have to give enough information to ensure the product gets written about, which is where the preparation comes in.
Here is a template for a successful media speech marking a product launch.
1. Introduction – Get Excited!
You have to be fired up about the product so that the media gathered are interested enough to write about it. Talk about the name, how great the product is and how you have plenty of free samples and promotional items – everyone loves a freebie!
Introduce the product
Give away lots of freebies
Example: Hello everyone. I'm really excited to be able to reveal to you our new beauty product – Happy Skin - the result of many hours of research and development. Before I start telling you all about it, why don't you help yourselves to a couple of pots of Happy Skin – you can even take one for your mum in case you've forgotten it's Mothers Day this Sunday!
2. Explain the Product Key Message
Depending on the nature of the product and the expectations of your industry, now is the time to go into some details about the features and benefits of the products. You can also give out printed mailshots that include the key messages so it makes it easier for the media gathered to write about your product.
Highlight the features and benefits
Give the key message/marketing slogan of the product
Example: As I'm sure you'll realise when you try Happy Skin, it really is a revolutionary product for women everywhere. The rich cream is packed full of vitamin C, a little self-tan and illuminating pearl extracts to give tired skin a boost of sunshine – even in the middle of winter.
3. Repeat, Repeat!
You must conclude your media product launch speech by repeating the slogan and brand name to ensure they remember it. You can also say that you are available for media interviews and more information. The main reason for this speech is to gain as much media coverage as possible, so show that you are easy to deal with, interesting and willing.
Repeat your slogan
Be approachable
Give away more products
Explain what your other media launch plans are
Example: Happy Skin gives your skin a boost of sunshine. It's the perfect day cream for all of us that spend most of the day inside at our desks – but want to look like we've just had a run along the beach! You'll see Happy Skin on a number of prime time advertising slots in the coming weeks and we have a promo stall across various core train stations for the next five mornings. If anyone would like to talk further, come up and speak to me. Help yourselves to sample pots and share the Happy Skin secret with everyone you know!
You might also like...
Help me with a one page launch for a new accounting software
JOSEPHINE KASOZI NAL
- 21-Feb-21 @ 12:27 PM
Am doing a product launch in Dec. Your info is a great help
Pauline Wong
- 22-Nov-16 @ 9:50 AM