Annual Sales Conference: Opening Speech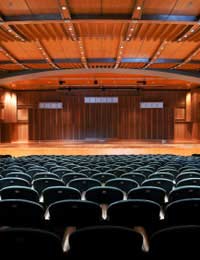 Sales conferences are still a major part of the conference network as they are a good way of getting sales people from all over the country (or world) together. As sales staff are often arranged in geographic groupings and inevitably spread all over the territories that the company operates in, they are never very close to each other.
An annual sales conference will bring all those people together to look at new products and learn from each other what is working or not working in each other's territories. Learning from each other can lead to a stronger sales force across all the different regions.
Introduction to a Sales Conference Opener
Don't forget that many of those in the sales force may not have met you, or each other, so you need to set everyone at ease and create an atmosphere that will allow everyone to relax and build relationships.
Thank everyone for making the effort to get to the conference
Create a supportive environment
Introduce any other executives who are at the conference
Example: Thank you all for coming here and I know that some of you have come a long way. We'll being doing a lot of hard work but there'll also be time for some fun too. Please introduce yourselves to each other and we'll be looking to the more long standing sales staff to help newer staff find out who's who.
Getting to the Heart of the Matter
The guts of your opening speech should let everyone know what's happening throughout the conference and what's expected of everyone. There's no need to go into great detail about the conference timetable as all the attendees will have the information in their welcome packs.
Run through the timetable for the conference at a high level
Make it clear that there is real work to be done at the conference
Introduce the support staff who people should refer to get any problems resolved
Example: Basically we'll spend this morning getting to know each other then the afternoon will be new product seminars. Tomorrow will be more about selling techniques and methods and the evenings will be recreational. We'll be having fun but I expect everyone to make the most of the opportunities at this conference.
Finishing Off a Welcome Speech
When closing the opening speech of a sales conference there's an opportunity to make things a little more light-hearted, but don't be tempted to take it too far. You need to strike a balance between allowing some bonding and relationship development over a few drinks but at the same time make sure that real work gets done.
Make light-hearted comments but don't tell jokes
Tell them again that you expect hard work
End on an upbeat note
Example: I know we're all looking forward to a bit of a do tonight but take it easy as I don't want to find any bodies in the swimming pool in the morning, ok? We're going to achieve a lot over the next two days so let's get cracking.
You might also like...