Staff Christmas Dinner Speech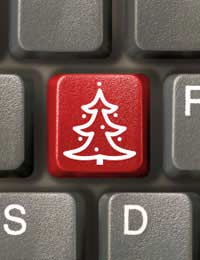 This is the big one, the most important speech in business people's calendars Forget the speech to the shareholders at the AGM, opening trade shows or presenting to the board, it's the speech at the Christmas dinner that will be remembered by all your staff.
What Sort of Christmas Speech?
The content of a Christmas speech will vary widely depending on the type of company and the culture there. It will also depend on what sort of company 'do' you have. If it's a sit-down meal then there's more likely to be an expectation of a formal speech, if it's more of a disco setting then that's less likely and it'll just be a few shouted words over the sound system.
It also depends on how far into the evening the speeches happen. If they occur fairly early in the event then there's a fair chance that no one will have drunk too much. If they occur later on you will have to make allowances for fact that many people will have had enough drink to have an effect on the ambience of the Christmas dinner.
Keep it Light-Hearted
Introducing a speech at a Christmas dinner or dance has to be a light-hearted affair, no one's going to be taking what you say particularly seriously. The chairman or managing director will be expected to say something rather than not have any speeches at all.
Consider hiring an entertainer or comedian to do an act after your speech, that will give people something to look forward to
Welcome everyone who has come
Tell people you won't be speaking for long and wait for the ironic cheers
Example: Thanks to everyone for coming along to our Christmas Dinner/Dance/Disco. I won't keep you for long (pause for heckling) but there are a few people I'd like to thank for their efforts this year and then we'll get on with the entertainment.
Awards
It's worth having some awards to give out during the Christmas dinner speech. This will gain people's attention and give you something to talk about. If you don't then pick out a few highlights of the year that's just passed and talk briefly about those instead.
Read out awards and winners
Make presentations
Consider some humorous awards
Keep it to less than half a dozen
Pick out highlights if you don't have any awards
Examples: As well as our serious awards we have some that just for laughs. Step forward Aaron Hart, winner of the most damage to a company vehicle this year!
Closing a Christmas Speech
At the end of the serious stuff and the not so serious stuff, close the speech and introduce the next step of the entertainment, if there is any. Don't forget to wish people all the best for the holiday season too.
Thank everyone who's put time into organising the Christmas do
Wish everyone all the best for Christmas and the New Year
You might remind people when they are required back!
Finish by introducing the next act
Example: Please put your hands together for the people who have organised this fabulous event for us – (name them) – and I wish you all the best for Christmas and the New Year. Don't forget we'll all be back on the 4th and I'll now leave you in the hands of Gerry and his fantastic disco for the rest of the evening. Enjoy yourselves and have a Happy Christmas!
You might also like...
Customs organising christmas party speech
Matz
- 4-Dec-12 @ 5:33 AM