Motivational Speech to Introduce a Sales Campaign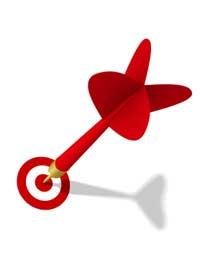 Making a speech to introduce a sales campaign to a sales team is often a job for a director with sales responsibility, sometimes even the managing director or CEO. The key points will be to motivate the sales team and make sure that the branding and messages are drummed home.
Assuming it's a well run company, there won't be too many surprises for the sales staff as they will have been informed and involved in the run up to finalising the sales campaign. This means that a meeting to discuss the sales campaign will be more of a conclusion to the process and a chance to get all the sales team in the same place. This is particularly useful if the sales force are usually spread around the country and don't get to meet each other that often.
Introduction to a Sales Campaign Speech
This will almost certainly be delivered at sales conference or all-day meeting so everyone will appreciate brevity. However, you need to temper the need to keep it short and punchy with the requirement to get all the information out on the table.
Outline the main points of the sales campaign
Put the sales campaign in context with the company strategy
If you are expanding as a result of a merger or takeover, introduce any new faces in the sale force
Details of the Sales Campaign
In many of these articles about motivational speeches we talk about the importance of using 'we' instead of 'I' or 'you' throughout the speech. A speech to motivate a sales team before a campaign is one instance where this will not strictly be necessary.
A sales force knows it's their job to sell and, unless you are also part of the active selling team, tasking them with the selling job is fine and would be expected. It also allows you to use 'we' to talk about the rest of the company which is useful when telling the sales force that they will receive support from the various other departments.
Give out names of any people who have particular responsibilities for the campaign
Make product details clear and give any updates
Give out new marketing materials
Make sure that incentive and bonus plans are clearly explained
Optionally introduce new products (see below)
Example: I know that you will be able to deliver an excellent campaign and to that end we've worked out incentives as follows.
Introducing New Products
With many sales campaigns there won't be much that's new, just amendments and modifications. Occasionally the speech will be built around the introduction of a new product or suite of products. This situation will often arise if a company has developed something new or because it has been involved in a merger or takeover.
If this is the case then you will need a middle section of your speech that will provide the information that the sales force will need.
Introduce new product ranges and make pricing plans and flexibility crystal clear
Talk about the language and phraseology to use to ensure consistency of message
Ensure that printed and electronic material is available for sales staff to take away
Cover any overlaps or duplications with existing products so that there's no confusion
Give out clear messages about any products that will be retired or discontinued
Inform sales staff of permissible discounts to help offload superseded products
Closing a Motivational Speech
By the time you've finished delivering all the necessary details you may well be in danger of losing your audience so it's time to end on a more upbeat note. Using videos, music and other special effects might work but might be considered a bit gimmicky. Whether or not you go down this route depends on the culture at your company.
Emphasise the need to be consistent and to stick with the campaign guidelines
Make sure the sales force are aware that the rest of the company has been lined up to support their efforts
Wish everyone good luck
Make sure they know you are behind them
End with an upbeat message
Example: If you don't get full support from any area of the company please let me know and I'll fight your corner.
You might also like...
I need introduction message as a operation manay
Ochalebekee
- 24-May-23 @ 1:00 PM
I am going to join in new organization on Monday as Head PPC,Kindly send me introduction speech
Sameer
- 8-May-20 @ 9:33 AM
its my first time became a managerand my company sales oil product so how can isecede my new job thanks
arale
- 25-Apr-16 @ 4:35 PM