Speech Kicking Off Project Meeting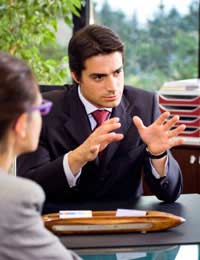 When a large project is about to start, particularly one that involves people who don't normally work together, it's a good idea to get them together in one place to make sure that everyone knows what's expected of them. The opening speech of a meeting like this, a project kick-off meeting, can motivate or destroy morale so it's vital to get it right.
The culture of the company you are working for will have a big influence on the way you run a kick-off meeting and the tone and nature of your opening speech. There will be assurance about the project but also some bald warnings about the demands that will be placed on everyone. Project kick-off meetings are rarely arranged for unimportant projects with relaxed lead times.
Introduction to a Project Kick-Off Opening Speech
Bear in mind that many of the people attending a kick-off meeting may not have attended one before, so they will need to be reassured about what's going to happen. They will all be concerned about what's happening with their day jobs and who will be doing their work if they put all their efforts into the new project.
Start by stating the purpose of the project that you are embarking on
Stress that the project has full backing within the company (if it doesn't you shouldn't be holding a project kick-off meeting!)
Recognise that you know that they have all left other responsibilities behind
Outline the basics of the kick-off meeting, a brief timetable
Example: This project is vital for the future of the company as it (insert relevant benefits). We know that everyone here also has responsibilities back in their day jobs, rest assured that if you have conflicts with demands that compromise your efforts on this project then bring them to us and we will take care of them.
Getting Everyone on the Project Pulling Together
You must be absolutely accurate about the demands of the project and the road ahead. You will presumably have arranged other events over the day or days of the kick-off meeting to achieve specific aims, so the opening speech is a chance to set the tone.
Explain the commercial reasons for the project
Detail the goals and put them in order of importance
Let people know that you expect cooperation and a positive attitude
If necessary, warn people explicitly to leave old grudges behind, to make a new start
Examples: We aren't going to succeed on this project unless we support each other and focus on what we need to achieve, nothing else. Many of you won't have worked with anyone in this room before, some of you will have; as far as we are concerned this is a chance to show everyone how a project can be run properly, with cooperation across the board.
Finish With a Challenge
It's a risky move, but you could end your speech by offering staff the chance to take themselves off the project. If anyone doesn't think they will be able to give you the results or attitude that you need, then you won't want them on the project anyway.
The kick-off meeting as a whole will deliver better results if everyone attending is committed.
Outline the demands that will be made
Offer a 'no strings' chance to back out
Make it clear that staying means committing to the project
Example: Make no mistake this will not be an easy project, it will require commitment from all of us. If you are concerned that you cannot give that, then this is the time to leave. Anyone can leave, there's no problem with that. But those who stay will be expected to be with the project for the full duration.
Note that the language of this last point may need to be modified heavily to match the culture of the company.
You might also like...
Good content and I'm sure to take your advice. But check your website's spelling.
Lorna
- 19-May-11 @ 5:31 AM