Speech for a New Marketing Initiative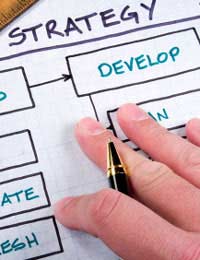 Making a powerful speech before launching a new marketing initiative is a great way to get your team enthused. You are only going to be able to make your new initiative a success if your team is right behind you, so you have to make sure that they believe in what you are trying to do.
In order to get your team on board, you need to be clear about the features and benefits of the new marketing initiative, have easy to understand expectations of your staff and highlight how they will gain from getting involved. Even if you are the type of boss that thinks that it is simply the job of your employee to be enthusiastic about a new marketing project, there is no harm in trying this approach as it is a good way to help your team feel like they are an integral part of something new and exciting.
Here is a template for a successful speech to introduce a new marketing initiative, with some examples of what you might say.
1. Introduce the Initiative
You have the set the right tone straightaway or it will be an uphill battle to get your team excited about the new marketing initiative. Don't try and wing it – make sure you are clear about the new project and what is good about it. After all, if you don't understand the new initiative inside out, how can your team?
Give the initiative a snappy name
Say how excited you are about the new project
Explain a bit about the new initiative
Example: Well, now I've got you all here I want to talk to you about a really innovative new marketing initiative that we are launching at the end of Q1. As you all know, we've been trying to break into the family summer holiday market for a while and this new idea will see us building our presence in print and on-line. We're calling it 'Are we nearly there yet?' and I'm really excited about building our brand awareness in this fast-developing sector.
2. Make Your Expectations Clear
Your new marketing initiative is so much easier to work if you are clear about your expectations. Don't just leave it to chance – why do you think companies have communications managers? You need to have a cohesive message to ensure you are all 'singing from the same hymn sheet'. When you are talking to your team, they will be forming an opinion about what they think of the new idea, so it's best to be prepared and have at least a guideline as to how you want the project to proceed.
Share the key message
Don't leave it to chance
Set clear goals
Example: 'Are we nearly there yet?' is all about harnessing pester-power for our benefit. We are raising children's awareness of our in-car games console and the print and on-line advertising will focus on the two key messages of the product, which are helping parents to keep their kids entertained and the educational-but-fun aspect of the games. We all need to focus on building the desirability of the console by working to promote the appeal of games among children. We've got TV ads in between core ITV family shows and children's TV to capture both markets. I need you to work on editorial profile in the next two weeks to get the greatest impact.
3. Get Your Team Enthused!
You have to finish on a high! The difference between a successful new marketing initiative and a so-so one is in your team. If you can get your team enthused about the new project, they will be far more effective in their sales and marketing activities. Make sure you are open to new ideas so that they will feel involved, too.
Ask for input from your team
Make sure you finish on a high
Example: I'm really keen to hear how you think we could improve on the project. We've got a considerable advertising budget and we want to make it work for us as well as possible, so any thoughts about maximising our spend is welcome. We need to get as many column inches as possible, so talk to all your media contacts about 'Are we nearly there yet?' and get the key messages out there. I know you all have some excellent ideas up your sleeves, so let me hear them!
You might also like...