Speech to Reporters After a Media Scandal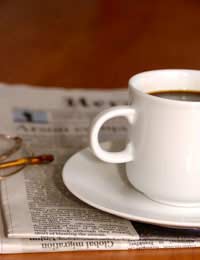 As we now have 24-hour news channels and a vast amount of content to be filed every day, it comes as no surprise to know that not only can media scandals seemingly come out of nowhere; they can pass just as quickly.
The key to making sure your media scandal is a news story that doesn't hang around and damage your business is to deal with it quickly and effectively. Reporters can be terrible for letting a story run and run if they do not feel like the person involved is playing ball. You need to speak to the media reporters as soon as you are able and with a clear speech that answers enough questions for the newspapers to move onto someone else. Harsh but true!
Here is a template to help you ride the storm and allow the scandal to pass as quickly as possible.
1. Act Quickly
Once the story has broken to the media, there is no point thinking you can bury your head in the sand. This will only make matters worse as then this is part of the story too – we've all seen how 24-hour news channels can make the smallest detail into 'breaking news'! Assuming you have been unable to stop your scandal leaking out to the media, you must accept that you need to speak to the waiting media sooner rather than later.
Address the waiting media
Don't act guilty!
Example: I wanted to say a few words to address the current story which is running in many of today's newspapers. I will answer your questions this morning and I will then return to my work. I would appreciate your cooperation as I offer you mine.
2. Don't Fuel Gossip
You do need to address the gossip, although you must do so without adding more fuel to the fire. As you need to address the media quickly, you have to think quickly, too and make your speech informative enough without being unnecessarily detailed, which will only make matters worse.
Don't lie, or pretend as this will come back to haunt you. Make sure everything you say is true – in the internet age, details can be checked in seconds and you will look foolish. As the Queen Mother famously said, 'Never explain, never complain' – now is the time to bear this in mind as the less said the better.
Don't lie
Give an acknowledgment of the situation
Don't say too much
Example: My relationship with the lady in question was over twenty years ago and well before I met and married my wife. I wish her the best of luck with her upcoming autobiography but I do not wish to go over details of a past relationship and I'm sure you would all feel the same about your own past boyfriends and girlfriends!
3. Keep It Brief
That really is enough information to keep the media scandal at bay, unless it is a major issue, in which case you ought to call a press conference. In such circumstances, you need to take more professional advice, either from your own communications department or from a PR specialist that will be able to advise you on how to manage the fall out of the scandal. If you do need to call a conference, use the following example.
Know when to stop talking
Say that you will have a more detailed press conference
Get professional PR advice for your situation
Example: I will be attending a press conference with our media relations expert later on this afternoon, so in the meantime I would appreciate it if you would hold onto your questions and do not pester my employees as they arrive at the office. Thank you.
You might also like...