Speech to Staff About Impending Redundancies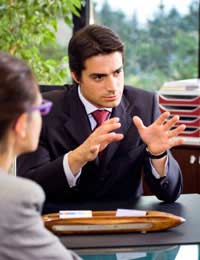 The threat of redundancy creates a very worrying atmosphere in the workplace. As the boss, you need to manage your employees' expectations and stop the worry and gossip from getting out of hand. It's very demotivating to have the thought of impending redundancy hanging over your head, so deal with it quickly and effectively.
The most important thing you should do is to tell the truth. You will very quickly lose the trust and respect of your employees if you go back on something you have promised. Of course, in difficult economic situations you can't always know what is going happen even in the relatively short term, so just make sure you don't promise something that may change, even if you're trying to be positive.
Here is a realistic and professional speech to use as a template for speaking to your staff about impending redundancies.
1. Act Quickly
You need to call a meeting as soon as you are able to. That may not sound very specific, but you have to be quick but careful with this sort of speech as it has the potential to make a real impact on the lives of your employees and their families. As soon as you feel you can be open, honest and realistic, call a meeting.
Make sure you are clear on the current employment situation
Have facts to hand
Call a meeting
Example: Thank you all for gathering together this morning. I wanted to speak to you directly as soon as I was clear on some important issues and I feel now is the time to inform you of the current situation.
2. Don't Mislead Or Allow Gossip
Be aware of the impact of both what you say and what you don't say. You mustn't promise anything that you do not know to be true, so it is imperative that you do not say that everyone's job will be safe if you actually think there is a possibility that redundancies will happen a little later. This is the time to give facts and details that are true to the best of your knowledge; you owe it to your employees.
Reassure your staff
Be totally factual
Do not mislead – even if you are trying to be positive
Example: You are probably all aware of the far-reaching effects of the current economic slowdown and are keen to know how it will be affecting us here. I want you to know that I am committed to retaining as many employees as possible and I would appreciate your flexibility in terms of reducing overtime and keeping all expenses to a minimum. Where possible, I am keen to increase efficiency in order to reduce costs, but this may not be enough to keep us going through the current crisis.
3. Be Clear About What Might Happen
Now that you have introduced the possibility of some redundancies, you must understand that your staff will be worried for their jobs. You need to be a responsible and reliable figurehead. Allow your team to ask questions and the end of your speech and accept there may be angry people. Conclude by promising to keep your employees informed of the changing situation and make their responsibilities clear, too.
Be prepared for angry or upset employees
Keep calm
Answer questions as honestly as possible
Example: As yet, we have no need to make any redundancies and, I hope, we will not have to as long as we reduce our overheads as much as possible and continue to win business. However, there are tight parameters and I will be sending out a brief to you all this afternoon clearly showing how I need your cooperation. If you have any questions, please do ask them now and I shall do my best to answer honestly.
You might also like...