AGM After Dinner Speech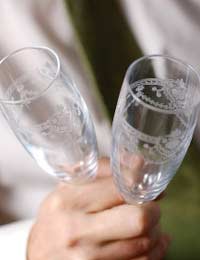 Making a speech after dinner at your AGM is the perfect way to add a little light relief to the evening. Remember that an AGM can be a pretty heavy-going affair and, while you don't want to belittle the importance of such a meeting, it's good to be able to make the tone a little more upbeat during your speech.
AGM dinners usually take the format of a meeting that reviews the previous year, followed by a meal to act as a 'thank you' for the hard work over the year. Consequently, such meetings are usually held at a local hotel or restaurant with a meeting room, with attendees dressed in smart clothes (often even black tie), having arranged babysitters and transport. This means that the evening needs to be both informative and relatively entertaining – of course, you don't need to be doing some slap-stick routine, but assuming that the majority of the serious issues will have been covered in the AGM itself, your speech can afford to be a little more light-hearted.
You will probably know everyone present, although there may be husbands and wives of employees that you do not know well. You can make sure any humorous references are appropriate to your audience (there is no need for racist, sexist or offensive jokes at all, so don't even think about it.)
Template for a Successful After Dinner AGM Speech
1. Introduction and Timing
The time to start your speech is a couple of minutes after the meal has been finished but while everyone is still sitting down – just as the coffee is being brought round is the ideal time. Remember that people may need to get home relatively soon, so don't wait too long.
Thank everyone for coming
Comment on the meal
Say that you will not speak for too long (after all, they've already listened to the AGM)
Example: Ladies and gentlemen, if I could just have your attention for a couple of minutes now that we've finished our delicious meal. I really appreciate you all coming here this evening to listen and participate in our AGM, which I'm sure you'll agree was a fruitful discussion and a very informative description of what has been a very successful year.
2. Be Amusing and Upbeat
The general content of your after dinner AGM speech can be relaxed and friendly – even amusing if it suits your guests. Unless any core issues were left out of the AGM, this is the time for a few laughs and not 'talking shop'. An amusing anecdote or two is good here – just make sure it's nothing rude or offensive.
Be relaxed and funny
Share an amusing anecdote
Keep it brief
Example: I think we're all pretty pleased with ourselves after the AGM, especially with the 22 per cent sales increase, so rather than talk shop anymore, I think it's best that I keep this as brief as possible. Not so brief that I don't have time to tell you about the fact that I managed to lock myself out of the car at the supermarket on my way here and then got a stern speaking to from a policeman who thought I was trying to steal my own car! This is the sole reason I've decided to enjoy this lovely claret and take a taxi home!
3. Look Forward to the Next AGM
All you need to do now is mention something about the company plans for the upcoming year – not too much detail, you'll have to do that another time – just something positive. Then raise a toast and sit down.
Be positive about the next year
Give the date for the next AGM if you know it
Raise a toast
Example: I'd just like to highlight how excited I am for this year's plan to open a new office in China, it's clear from this evening's meeting that the investment is really being utilised. I'm sure next year's AGM – which is on the 12th May – will be able to share the achievements in this new market. That's enough from me, so let's raise a toast for a great year. Cheers!
You might also like...