Managers Speech for Important Employee Events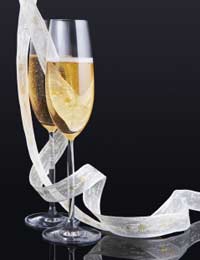 As a manager, your speeches are supposed to motivate your staff. You need to make sure you convey how much you value your staff and show that you appreciate their hard work.
Important employee events that may require some sort of speech from you can be both personal and professional. There are plenty of examples of professional speeches on this site – such as speeches to mark a promotion or winning an important project – so here we're going to focus on the personal events that need to be marked.
Important personal employee events that would benefit from you making a short speech include birthdays, pregnancy announcements, starting maternity leave and engagements. There are plenty of other important events and you may find that some are more important to your group of employees. For example, some companies like to make a big thing of staff birthdays, with team lunches and bouquets of flowers, whereas others prefer to focus on team events.
Template for a Suitable Speech to Mark an Important Employee Event
1. Make an Announcement
There is no need to make a special meeting usually for this sort of speech – it's more of a 'whoever is around' type of speech, although try to time it for when most of your employees are in the office.
Gather employees together
Say that you have an important announcement
Example: If I could have all your attention for a few minutes…..I'd like to make an announcement. Some of you may already know Claire's great news, but for those of you that don't, I'm very pleased to share it with you.
2. Share the News
Although you don't want your office to be a hot-bed of personal gossip, if you're aiming to foster or maintain a friendly atmosphere, it makes professional sense to celebrate the important milestones of your staff. A bouquet of flowers and a card signed by the team helps to make your employees feel part of something and builds loyalty.
Share the announcement
Give a gift
Share a positive story
Example: I am very happy to announce that Claire and her boyfriend Nigel got engaged at the weekend and plan to get married later on in the year. Claire, here is a bottle of champagne for you and Nigel and there is another in the fridge for us to make a toast to the happy couple. Some of you may remember meeting Nigel at last year's Christmas party – his moonwalking was clearly the way to Claire's heart!
3. Keep it Brief
It is better to make a positive announcement, give a nice gift and then end the speech, rather than allow it too go on for too long. After all, you are at work and your employees are there to work. But still, you want to make your team feel good about their employers and feel as though they are valued at work, so this is more than enough but not too much.
Raise a toast to the good news
Back to work!
Example: Claire, we all wish you and Nigel a long and happy future together. I'd like us to raise a glass to the happy couple. I know that you're all welcome to join them this evening at the Green Man to carry on the celebration after work.
You might also like...